2017 Dress Rehearsal Quick Changes and Show Orders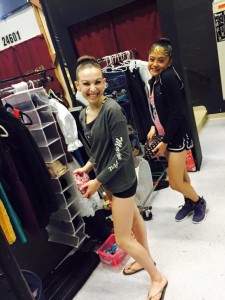 We are happy to announce the 2017 Recital Show Order! We ask that you arrive 20 minutes early and ready to go in full hair, make-up and costume to both dress rehearsal and recitals. Below are downloadable files: the show order and quick changes for each show order.
Please review these documents especially if you have more than one class in one recital so you can come prepared.
Show Order, scroll to find your show. Updated 6/8
Quick Changes: 
If you find you have quick changes it's important that you arrive at both dress rehearsals and recitals with a colorful shopping bag, with a piece of white paper taped to the front that includes the following:
Dancer's first and last name
Number of Dance Changing From -> Number of Dance Changing To