Celebrating 38 Years!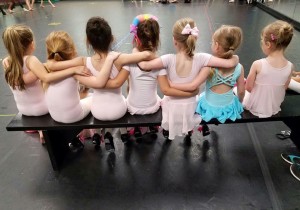 As we begin our 38th anniversary year, we would like to thank all the dancers and families who have allowed us to be a part of your dance education and shared in our passion for spreading the love of dance throughout our community. Miss Buffa created the studio in the Fall of 1980 as a place to share her background of arts education through her love of teaching dance. She founded the studio on the philosophy that dance is for everyone: it builds strong, flexible, disciplined bodies and minds and in so doing, enhances the total person: the creative, the physical, the mental and the social.
Throughout the years, our highly qualified instructors, who all possess a secondary education and/or have professional dance experience, have taught and inspired our young dancers and have guided them with the goal of a lifelong love of dance.
We are so proud that our alumni have careers such as doctors, accountants, lawyers, social workers, teachers, actors, nurses, physical therapists, government, military, dancers and dance educators, and have used their dance education to further enhance their post secondary careers.
Our fine tuned dance curriculum, carefully constructed for each age group and genre has been a proven success as illustrated by our highly technically trained and artistic dancers. We use age appropriate material, music and technical building blocks to construct a dance education plan that considers the whole child and their emotional and physical development.
Our children's programs use props, imagination games, improvisation and creative movement to establish the beginning basics of ballet, tap and jazz technique without diminishing the creative wonder that is in every child. We use their love of movement to build memory sequences, rhythm, patterns and physical awareness in space.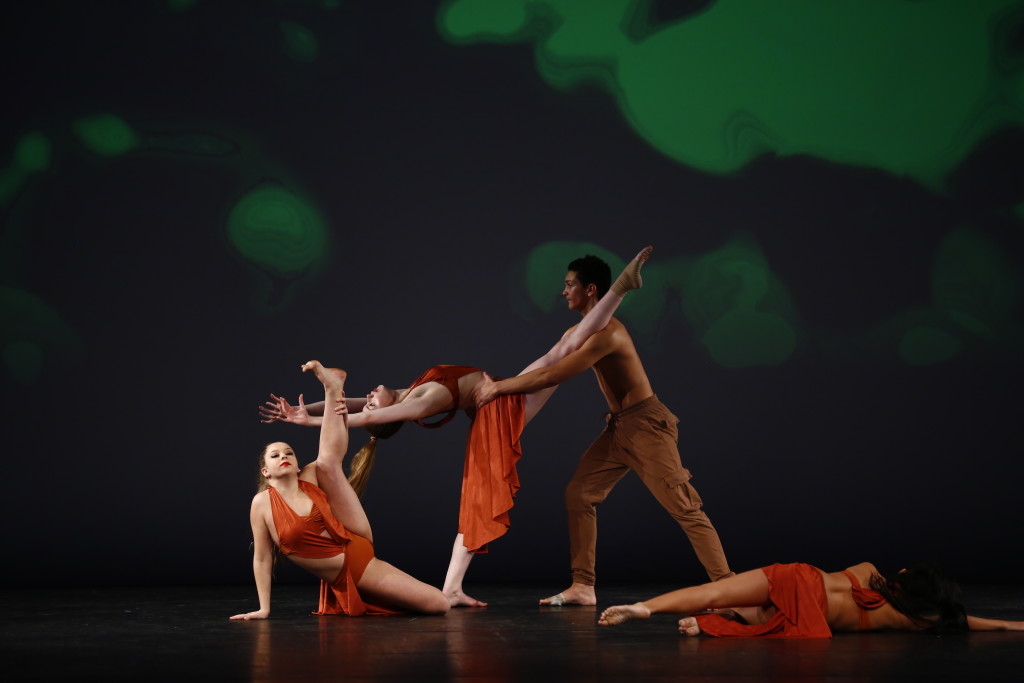 Our beginning and intermediate programs employ age and developmentally appropriate curriculum building blocks to teach technical skills that are built upon with each level. In ballet, we begin with plies, tendus and chasses and move to petit allegro, grand allegro and emphasize timing, directional changes and transitions that take a beginner student to an intermediate level.
Our advanced programs use multiple ballet classes per week to provide the basis for dance. We also provide well-rounded program offerings of pointe, jazz, lyrical, tap, modern, contemporary. Progressions across-the-floor use multiple turns, jumps, patterns in space, level and rhythm changes to challenge the dancer. These lead to dancers capable of intricate spacing, dynamics and choreography, who can combine the technical training and physical side of dance with the artistic.
In our performing companies, our goal is to take our solid technical education and add more performing opportunities.
Our Rhinestones and Crystals explore multiple genres and learn team work, personal responsibility as well as experience a dance convention and present their dances in competition. We believe that dance at this age should be presented in an environment where learning is positive, rewarding and exciting, and are strongly opposed to non-age-appropriate costuming and music.
Diamonds, Dance Company and Ensemble are for dancers wanting more in-depth curriculum, technical difficulty, and performing experiences. Our priority is technical training and rehearsing pieces an appropriate amount, as over-rehearsing diminishes artistry and leads to robotic dancers. Our dancers excel as they are introduced to new choreography and skills in class rather than only the material presented in their competition dances.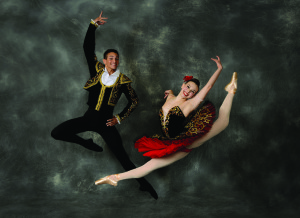 Our goals for competition and conventions are for our dancers to be taught by other professional master teachers in class and further learn from them as judges, using their critiques to provide feedback for evaluation and improvement. We continue to instill in our dancers that the trophies earned are not the goal, but rather, the over- arching goal is the relationships they form with the master teachers and their contemporaries, the scholarships they win to help them further their dance education and the experience they gain from presenting and performing their pieces. Teamwork, time management, accountability, making lifelong friends, achieving goals, making commitments, organizational skills and technical, artistic and personal growth are the primary reasons we use dance competitions and conventions as part of our well-rounded educational plan for our dancers.
We also offer our students a professional ballet performance with our yearly Nutcracker. Dancers from age 3 to professionals present the holiday classic at a professional theater and it has been an area favorite for over 20 years. Our dancers fine tune their ballet technique and performance skills and enjoy the camaraderie that leads to an amazing final product for our entire community to enjoy.
Thank you for entrusting your child's dance education to Buffa's. We highly value your support and thank you for making these 35 years possible. We appreciate you sharing your children with us as we pursue our passion for dance and our belief in the positive enhancements of a dance education. Our teachers and staff are excited to begin the journey into our 35th year and cannot wait for all the new dance magic to begin!
~Buffa and Melissa Hargett